It's been a surprising past year in real estate... are you wondering what 2020 will bring? Here's a rundown of what experts are predicting for the housing market this year.
Your Thrive Real Estate Team
...
Saving for a down payment is often the biggest hurdle for a first-time homebuyer as median incomes, rents, and home prices all vary depending on where you live.
There is a common misconception among homebuyers that a 20% down payment is required, and it is this limiting belief that often adds months, and sometimes even years, to the home-buying process.
So, if you can purchase a home with less than a 20% down payment… why aren't more people doing just that?
One Possible Answer: Private Mortgage Insurance (PMI)
Freddie Mac defines PMI as:
"An insurance policy that protects the lender if you are unable to pay your mortgage. It's a monthly fee, rolled into your mortgage payment, that is required for all conforming, conventional loans that have down payments less than 20%.

Once you've built equity of 20% in your home, you can cancel your PMI and remove that expense from your mortgage payment."
As the borrower, you pay the monthly premiums for the insurance policy, and the lender is the beneficiary. The monthly cost of your PMI depends on the home's value, the amount of your down payment, and your credit score.
Below is a table showing the difference in monthly mortgage payment for a $250,000 home with a 3% down payment and PMI vs. a 20% down payment without PMI: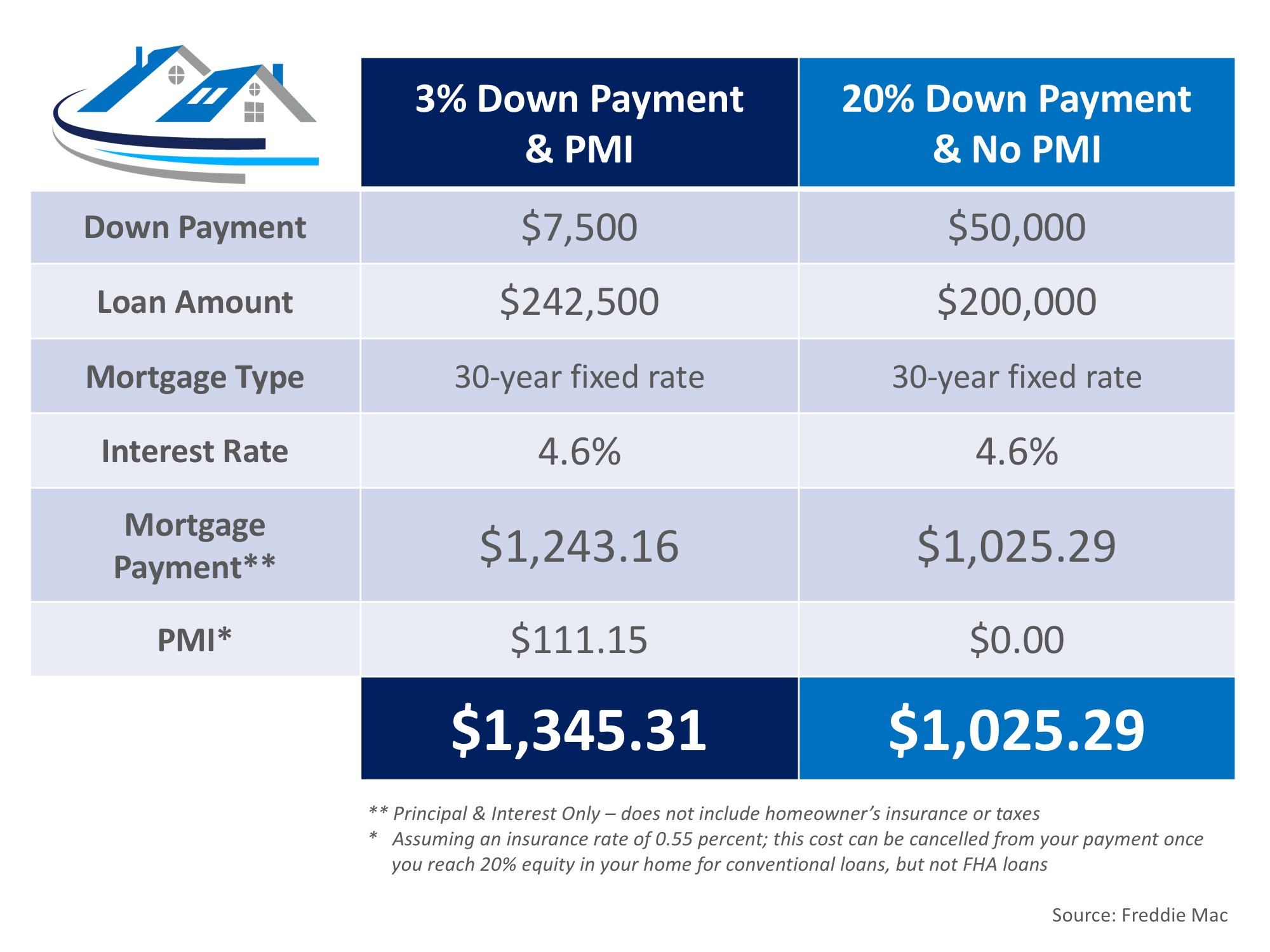 The first thing you see when looking at the table above is no doubt the added $320 a month that you would be spending...
From our Blog
Greater Denver
Real Estate Searches
Homes
Condos
Townhomes